Special preview of my California dredging trip at Union Flats, just outside of Downieville.
---
No special story yet. Just gold pictures! Click on the pictures to see them enlarged. Use the back button to continue.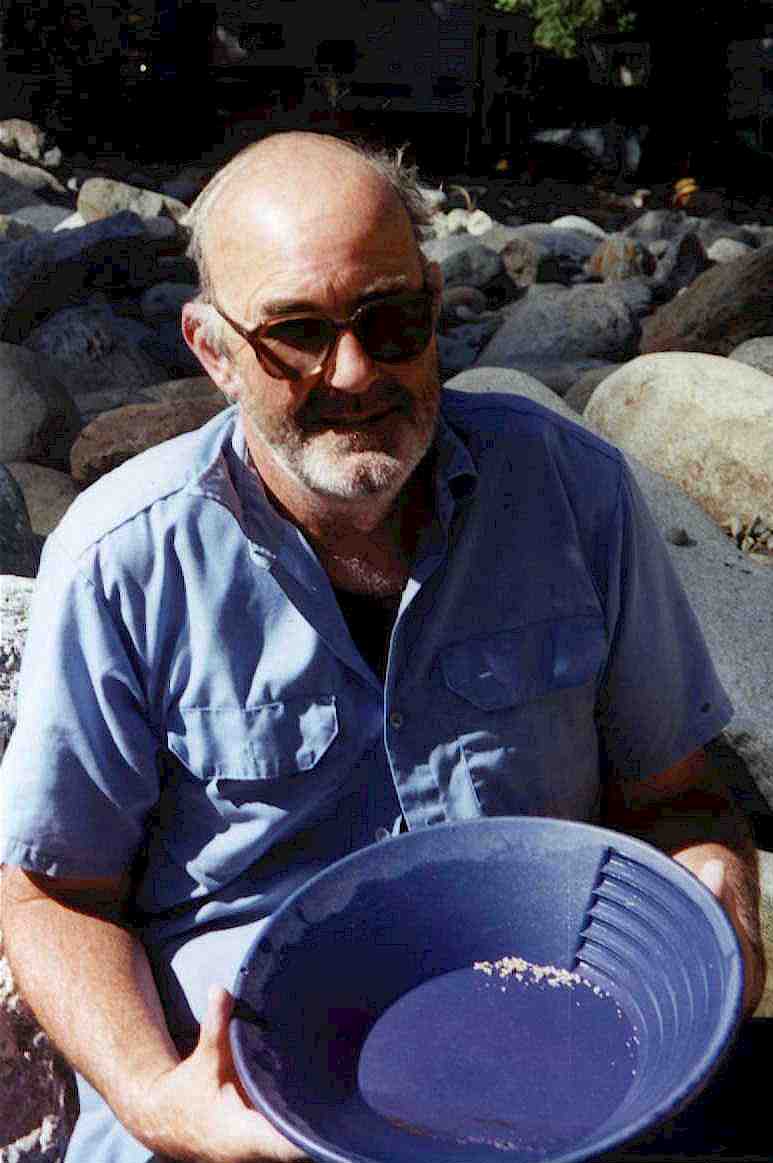 The "Golden Optimist" with the best days result. 1/4 ounce of gold. Check the smile here. I think my face was frozen in a smile like this for the whole trip.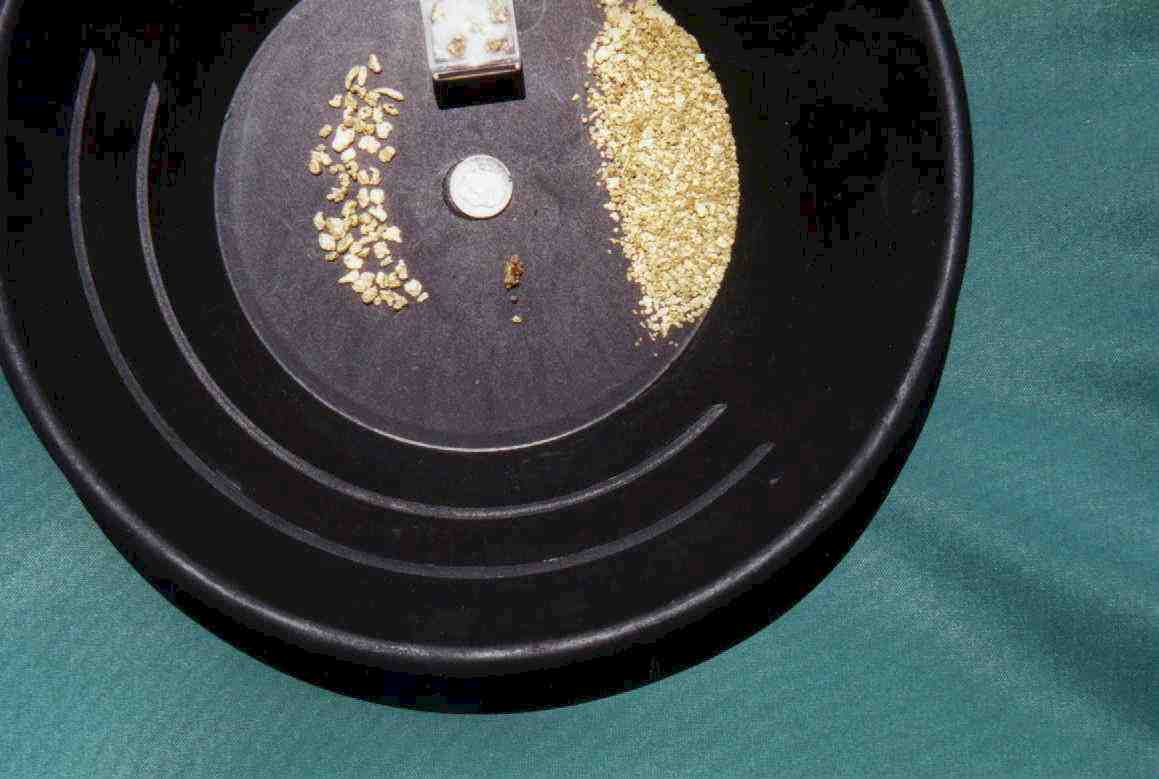 This isn't my pan but John's, a fellow prospector that was working right next to me. This is 1 1/4 ounce dredged up in 2 weeks time. Our 9 days of dredging produced a similar amount, 1- 1/4 ounce.
This is all Flood gold washed in by 97's flood. This wasn't off of bedrock but was about 2-4 feet deep. Dredging down, a layer of clay looking, sticky silt was found covering the other gravel. Most of the gold was just above that layer. This layer would cover old dredge cobbles and leave all of the voids under it completly open. It must have been deposited extremely fast as removing it would leave piles of cobbles with huge voids between them.
---
Return to the Downieville Index
If you haven't been to my regular web page, please check it out!
---